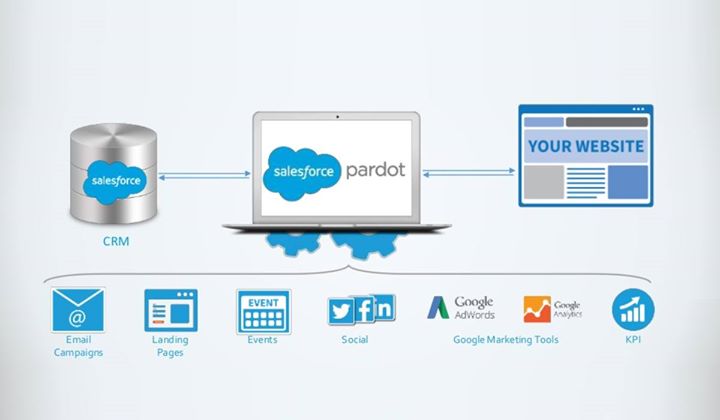 Marketing has undergone a dramatic transformation as a business function, pivoting from a renowned cost centre to a revenue contributor. This move from burden to growth engine that organisations have experienced has made the remainder of business leaders burdened by marketing budget sit up and pay attention.
Marketing automation technology is now essential to any enterprise, to achieve a significant increase in marketing output, without increasing input (budget, resource, time) exponentially. In the race to the top, the expectation placed on marketing teams has increased, but still, many businesses hesitate when upgrading their marketing automation tool.
What would justify a move to a best-of-breed marketing automation product? As Salesforce specialists, we at Cloudtopia work closely with Pardot, Salesforce's B2B Marketing Automation product. There are many reasons why we are happily committed to Pardot when working with our clients. This post will run through 5 ways a move to Pardot will transform the way you nurture, qualify and monitor the lead lifecycle – in particular, sharing what makes Pardot stand out versus other providers on the market, and the value-add you can take advantage of keeping your marketing automation on the Salesforce platform.
Your Marketing Vision – Visualised

There's no doubt that your organisation has grand visions for lead acquisition and nurturing, yet it quickly becomes overwhelming to map out and execute a marketing strategy. Lead nurturing should respond to three things: who the prospect is, their behaviour, and their propensity to buy.

How can these factors all be built into a pre-defined sequence? While it does require an array of automations and rules-based routing – it certainly doesn't need to result in a marketing mess.

Engagement Studio is a flagship feature of Pardot, visualising the automation that powers your lead nurturing. Building a sequence is simple and fast, switching out assets and modifying branching logic with only a couple of clicks. Once a program is running, prospects progress through at their own pace depending on their behaviour; your brand stays relevant without pushing too hard. Being able to cater to a prospect's individuality and their position in the journey finally eliminates the 'one size fits all' approach that has traditionally plagued marketing!
Responsive Lead Nurturing
As we have just seen with Engagement Studio, being responsive to your prospect's changing needs is a major Marketing Automation value-add. Of course, it's essential to track their behaviour and build-up their prospect profiles – however, next-level intelligent marketing requires a far broader context.
Pardot has a native connection to the core Salesforce CRM, which means that your CRM data is readily available to add more context to your marketing funnel. Consider how you could leverage this wealth of data. Some popular examples include: what products they've purchased in the past, who their colleagues are, and the account's lifetime value. As the prospect moves through the sales cycle, adjust your marketing content and messaging with little intervention. This is what it means to be truly responsive.
Qualification in Quantity
Lead qualification is a contested subject between Marketing and Sales teams, each having their respective MQL and Revenue targets to hit. There's a well-known pain point in the relationship, where Prospects are sent to Sales' attention too early, which soaks up unnecessary Sales Rep bandwidth.
Each lead needs to pass a threshold – but this is rarely a one-dimensional measurement. Each prospect can't be scrutinised in detail, so marketers looking to leverage automation features. These features are best explained using Pardot's terminology: 'scoring' and 'grading'. Scoring is based on a Prospect's activity, which shows how interested they are in your brand. Grading allows you can turn the tables, and say how interested your organisation should be in the prospect, based on how closely they fit your ideal customer.
Working these two measurements into lead qualification, as well as any other Pardot data, will result in better judgement when qualifying prospects, and prioritising once they land in a Sales Rep's lead list.
Performance & ROI Reporting
Experienced marketers will know that lead quality and quantity are tough to achieve simultaneously. Marketing in this age is also about momentum, that is, the speed at which prospects progress through the marketing funnel. How can marketers ensure they are tracking conversions at every stage? How can the separate marketing stages roll-up into the bigger picture?
Of course, Pardot users have access to a wealth of marketing performance metrics for emails, landing pages and other assets, through simple to use reports, that come out of the box and populate with data automatically.
While measuring marketing performance metrics is important, it is not going to prove marketing effectiveness. This is where Return on Investment (ROI) becomes vital. ROI needs two inputs: how much the campaign cost to run, and the revenue it brought to the business. The calculation is, therefore, only possible when opportunity data is readily available. The strong connection between Salesforce and Pardot means that campaigns can be attributed to the relevant sales opportunities, opening a whole range of ROI metrics for you to explore: which campaigns directly sourced the most pipeline? Which were the greatest influence on closing opportunities?
Moreover, Pardot's native connectors deserve a specific mention. The reporting you can surface in Pardot, by combining data sources, adds more colour to marketing performance and ROI. One example is the Google AdWords connector, which ties paid advertising clicks and conversions with CRM revenue data, to give CPC (cost per click) and CPO (cost per opportunity) numbers. Insights like these will allow your team to steer spend in the best direction.

Summary
The dramatic transformation marketing has undergone, pivoting from burden to growth engine, has made business leaders sit up, pay attention, and be more receptive to increasing marketing spend.
Marketing automation technology is now an essential to any enterprise, and a 'safe' investment when deciding where to place your marketing budget.
In this post, we have covered 5 ways a move to Pardot will transform the way you nurture, qualify and monitor the lead lifecycle, especially what makes this product stand out on a crowded market. As Salesforce specialists, we at Cloudtopia work closely with Pardot, and have seen the way it has transformed the marketing operations of our clients.
We understand that it's common for business leaders to hesitate when upgrading their marketing automation tool, which is why we are here to answer any burning questions you have regarding making the investment in Pardot B2B Marketing Automation.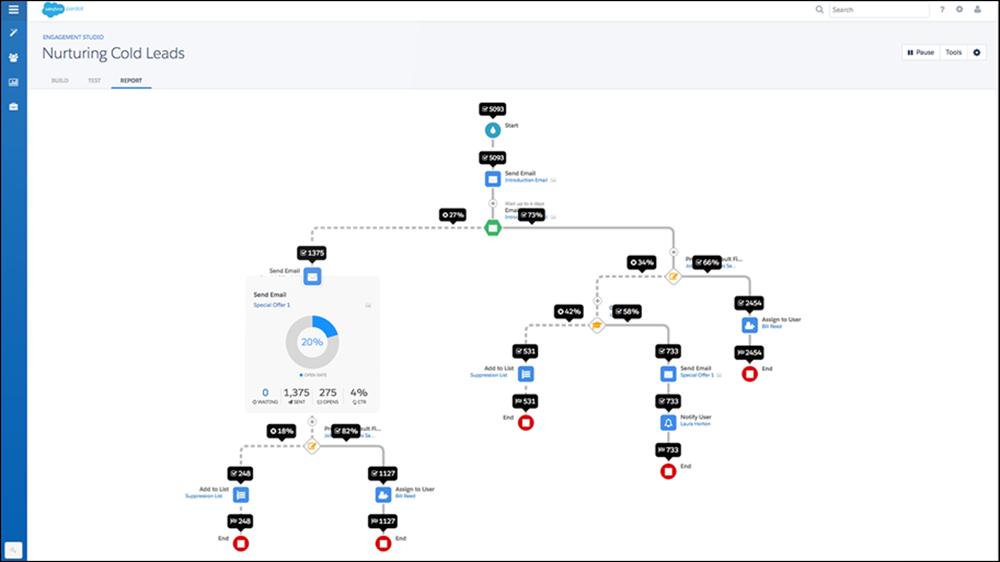 —-
We are talking specifically about Marketing Automation, a data-driven way to attract and nurture prospective customers. Automated sequences connect the 'pieces' of your marketing, such as emails, lead forms and content files, based on how they interact with your marketing collateral data on how prospective customers are interacting across different channels and to personalise.