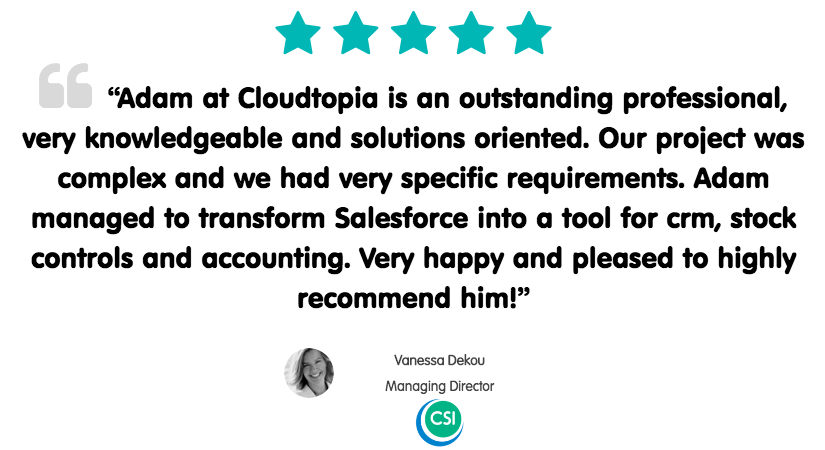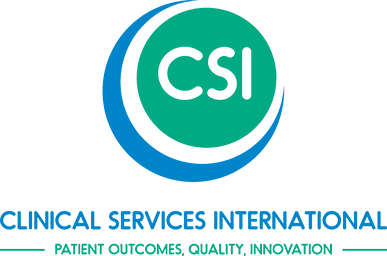 Company Overview
Clinical Services International is a supplier of pharmaceutical services specialising in Intelligent Sourcing of medicines, OTC, Generics, Diagnostics and Medical Devices throughout the world. CSI has over 20 years of experience, an extensive portfolio and a strong network of contacts.
The Challenge
CSI operate within a highly regulated industry. The challenge for Managing Director, Vanessa Dekou was to invest wisely in a secure, robust and auditable cloud based CRM application. The platform needed to be bespoke to provide stock control capability and historic trails into the journey of the products supplied. The platform must also provide efficiencies in managing pipeline, including quote document generation.
Our Solutions
Cloudtopia were engaged to provide consulting services related to the implementation of Sales Cloud on behalf of CSI. The solution incorporated integration with Microsoft's 365 product as well as OneDrive, in a quest to support productivity of users. Sales Cloud Lightning was customised to provide an end to end solution that incorporated a supplier product directory. This directory also allowed CSI users to relate supplier products directly to sales opportunities with auto generated quotes.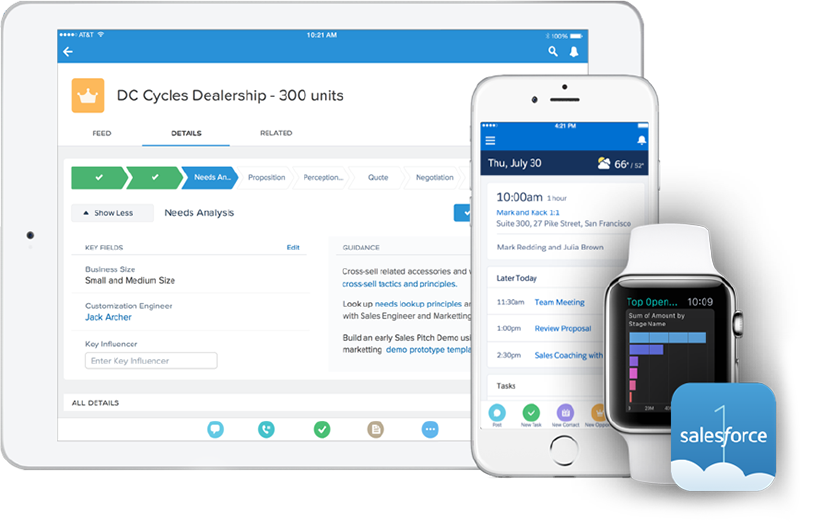 The Results
Through use of Salesforce.com, CSI now has a single source of truth platform that provides the hub for all business intelligence. The organisation is able to negotiate better rates with suppliers through their detailed insight into sales trends by; product; region and specific supplier. Regulatory requirements are catered for and users are able to access the data they need, when they need it.
8%
increase in staff productivity
12%
audits are quicker and data is easy to find
10%
increase in margin (through better supplier bargaining power)
Adam at Cloudtopia is an outstanding professional, very knowledgeable and solutions oriented. Our project was complex and we had very specific requirements. Adam managed to transform Salesforce into a tool for crm, stock controls and accounting. Very happy and pleased to highly recommend him!

Vanessa Dekou
Managing Director